Updated: Jan 31, 2023
It's so easy to waste time and money on a blunt approach to SEO. The keywords you worked so hard to find even just a few months ago might now be missing the mark because you're not using linguistics. Gone are the days you could find the right keywords and then wait for them to pay off. Things have changed. Google is smarter at understanding how people search, but so is your competition.
The right keyword can be wrong for your business.
Even the best keyword isn't working hard enough for you if it's not in the right context. For example, how many useless results will you get from the keyword "glasses" if you sell eyewear instead of restaurant supplies? How much you paid to find your keywords or how often you use them won't reduce the poor performance in organic search results or search engine rankings.
Man bites dog vs. dog biting man
Are these the right words but in the wrong order? Maybe. Trying to understand what someone is saying when they're standing in front of you can be challenging enough, let alone when they're writing it in a search bar/box/field.
As beautiful as it is, English can be confounding. In fact, it's widely recognized as one of the most complicated languages to learn – and that's right here in the United States. Different cultures, regions, and age groups all use English, or shall we say American, in their own particular way.
Not only are the words important, but also the context of those words. Of course, we all expect others to understand what we mean -- often with embarrassing and humorous consequences.
A "fanny" pack in the UK is NOT at all the same as a "fanny pack" in the USA.
"Pant" is not necessarily the singular form of "pants"
"Bats" in your garage might or might not require pest control
That's "cold," is not always a comment about the temperature
Asking someone to "crack" the window doesn't usually result in a window "crack"
The phrase husband "misses" wife, doesn't always mean he was emotionally "close" to his spouse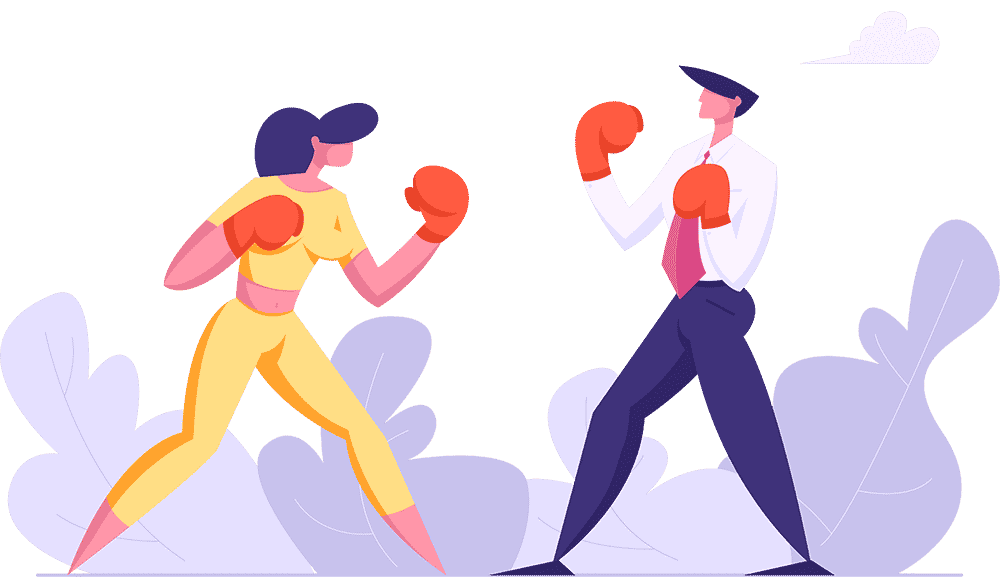 Accuracy vs. precision
It's embarrassing to admit, but I was in the habit of using the accuracy and precision of the words interchangeably until someone showed me these diagrams. Before this, I assumed they meant the same thing. I didn't realize that many people consider them to be quite different, and rightly so. Except, I'm not the only one who should have known better. And that's the point.
When it comes to search, there is no grammar class right or wrong. There is no final arbiter or dictionary definition to rely on. It's all about depending on the keywords the way your specific audience understands them and uses them in search queries.
Keywords you might consider as "natural" language with an obvious meaning are often not at all natural nor obvious to others. And this can contribute to a frustrating user experience. Long-tail keywords can help you define your audience and goals more effectively.
Linguistics, lions and tigers and bears oh my . . .
Search Engine Optimization, or SEO can be complicated. Thankfully, the field of linguistics deals with the advanced study of language. It helps us uncover the many factors involved in how a specific word is understood and used by others. Unfortunately, these factors can become pitfalls if you're not aware of them or how to use them.
The wrong morphology, an awkward syntax, poor semantics, or an unfamiliar context can turn into ferocious lions and tigers and bears online. With linguistics, we can navigate the most effective path around the pitfalls to find the people we want to find us.
Search Linguistics
Simply put, Search Linguistics combines what we know about language with how search engines work. In everyday conversation, the occasional misinterpretation or misuse of a word or phrase can be considered a minor faux pas or even a charming quirk. Not so when it comes to all the time and money spent on keyword research.
Search Linguistics gives us the tools to understand better the many aspects of how even simple words are used. You can then apply this knowledge to your entire SEO strategy, whether it's for your on-page SEO or off-page SEO. Working on SEO without linguistics is like taking a shot in the dark at your target and that should never be considered when looking at the cost of SEO optimization. With Search Linguistics, SEO is like using laser-assisted target sighting to score a bullseye every time.
How to tell if Search Linguistics guides your SEO?
The easy way
The easy way is to ask whoever is managing your SEO to explain how linguistics is being used to improve the effectiveness and efficiency of your plan. If they can't show you examples or they can't explain it to you in simple terms you can understand, it's time to look elsewhere for your SEO.
The hard way -- NERD ALERT
To be clear, in this context, NERD is one of the highest compliments you can pay to the elite few who understand the following terms. The rest of you should really go back to the easy way or click here.
There are several main categories in the field of linguistics.
Phonology (spoken word) and graphology (handwriting). This covers the unique way we make sounds when we speak and how we shape and connect the letters of our handwriting. This has the least amount of effect on SEO strategy, and is primarily for voice search.
Morphology is the study of morphemes. These are the shortest units in a language, and they can transform the grammatical designation of a word. For example, the word "ball" can be changed from a noun to a verb.
Syntax is the branch of linguistics that deals with the order of words or phrases that create clear, well-formed sentences.
Semantics is the study of meanings. Often the meaning of words changes over time. These are explored by way of historical linguistics.
Historical linguistics is also used to study the pre-history of languages and how they are related. If you'd like a quick and humorous demonstration, ask a teenager what cool means to them and compare it to what it meant to you at your age.
Computational linguistics describes text-to-speech TTS synthesizers, speech recognition, instant machine translation, interactive voice response systems, and it is used to help Chat Bots pass the Turing test.
These are just some aspects of what Search Linguistics involves, and its effects on search should be apparent. It has tremendous potential to impact almost every aspect of search. A perfunctory application of Search Linguistics to simply check the box might fool you into thinking your efforts are up to date, but it won't even begin to mine the benefits available. Instead, seek out a fundamental understanding of how linguistics can help you truly optimize search.
Double, double toil and trouble; Fire burn and caldron bubble.
Hail to the new king of business listings. Far from a Shakespearean tragedy, the free Google Business Profile is great news for your business. And, you can start taking advantage of the improvements immediately. As we move forward into 2022, Google will add more options for you to manage your business whether you operate a single or multi-location business.
Up to now, things have been less than perfect with Google MyBusiness. In the real world, trying to message with customers was a little confusing. Google Business Profile will change all of that. Google recommends small businesses manage their profile directly on Google search and maps. Multi-location businesses can use the Google Business Profile Dashboard. Either or, when people search for your business name you'll be able to offer up the latest updated information quite easily. Store hours, phone number, address details, photos as well as other key facts will be up to date.
"Moving forward, we recommend small businesses manage their profiles directly on Search or Maps. To keep things simple, "Google My Business" is being renamed "Google Business Profile. And in 2022, we'll retire the Google My Business app so more merchants can take advantage of the upgraded experience on Search and Maps," was stated in the official announcement by Matt Madrigal, the Vice President and General Manager Merchant Shopping.
So, what does all this mean?
It's easier to claim and verify your profile
With Google Business Profile you'll easily be able to search your business by name. When you do, you will notice an option to both verify and claim the pertinent Business Profile. You really couldn't do this before. After you have verified your business, you can easily change the key information for your business, ie. store hours, address any photos you might have, and other important information. This makes it easier for your customer to find you especially if any of this information has changed in the recent past.
Additionally, customer messaging will be coming directly to Search. Maps were previously the only option for this. You'll also be able to respond to reviews.
Some of you may remember, late last year, you could use Google Maps mobile apps to reply to messages. This could be accomplished in the "Updates" tab. Soon you'll be able to do this using desktop web when you tap on the "Customers" menu.
A call history option will be eventually added so you can see for yourself which inbound customer calls came from your Business Profile on Google. Total answered calls, missed call count, history and performance will be captured so that you have more visibility into what's happening with your business.
Why Local SEO works better with Google Business Profiles
Ranking higher on Google is the goal with your Local SEO strategies and one of the best ways to do so is by claiming, verifying, and optimizing your business on Google Business Profile.
That's only the first step. When you frequently check and update your Business Profile with new information makes everything work harder for you.
According to Ipsos Research, here's how optimizing your Google Business Profile benefits your business:
2.7x more likely to be seen as reputable
Acquire 7x the number of clicks
70% more likely to convert to a purchase
If you're a multi-location business –
The best way to manage your profiles is directly through the Business Profile Manager Dashboard.
Either you or the agency working for you can accomplish this.
If you're a single location business –
The best way to manage your profile is directly from Search or the Google Maps App. Just go to the place you probably have open most of the day – your search engine. Search for your business name and the correct web page will come up.
As new developments are announced, RedBear will keep you in the know.
Wow, that's great, my business gets a whole month to make our numbers instead of just one day?! Nope. Nice try. Not a chance. Cyber Monday turning into Cyber Month doesn't mean you have enough time to kick back and relax. According to Taylor Schreiner of Adobe Digital Insights, "With 21 Days in November driving over $3 billion in spend, what we know as Cyber Week is starting to look more like Cyber Month". In plain English, we all need to have our marketing working hard for a longer period to stay even with last year.
What's slowing down sales this year?
First the good news. Even though YoY sales for Black Friday and Thanksgiving Day are down from last year, the data shows over a longer period, consumer spending will be up 10% for the holiday season 2021. It's just going to take us longer and we can't take our foot off the gas pedal.
It's still too early to see the entire picture as to why sales are slower this year. There are many unknowns. However, what we do know is that we're facing new and not completely understood consumer behaviors. The supply chain is not yet back to normal. Labor shortages are still an issue. And, the longer these two factors persist, the more long-term complications are going to crop up. Inventory shortages are still with us. Consumers can't be expected to just grin and bear it indefinitely when they see items out of stock.
Consumer behavior is changing – fast.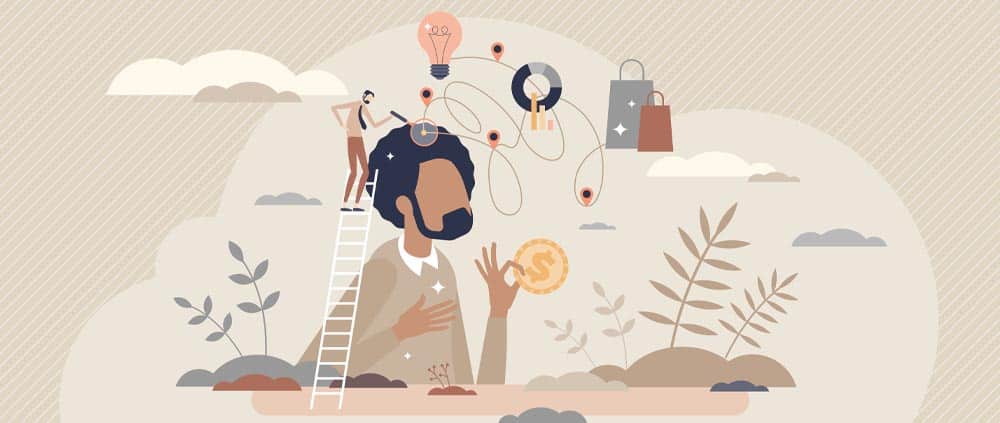 Cyber Monday is still the most popular period for consumers to shop online. In fact, during prime time 8 pm to 9 pm P.T., here in the United States, consumers bought $12million online every 60 seconds while searching for Cyber Monday deals. In spite of this, two years of dealing with a pandemic have created a certain amount of frustration and chaos in the marketplace. Out of this, consumers no longer concentrated their purchase activities during Cyber Monday 2021. What we're counting on this year, is that consumers increase their holiday shopping over an extended period of time beyond Cyber Monday Sales.
How much is too much?
Be careful not to bore your audience. Even the most brilliant idea will become annoying if it's used on everything you do and it's the same every time someone sees it. We've all experienced it during our consumption of media. It's a tight rope all brands need to walk. Stay in front of your consumer as much as possible but don't wear out your welcome. Brand fatigue is a real problem and the way to avoid it is to keep your work fresh and interesting even if it's the same message for your product or service.
There are 4ps of marketing: Product, Price, Place, and Promotion. These are recognized as the pillars of a competent marketing strategy and they've been around for over 60 years. Even so, don't let their familiarity lull you into complacency. Today, more than ever, successful marketers apply rigorous discipline in keeping their 4Ps relevant as things develop. For example, there was a time when Price and Place could be counted on to hardly change year to year. Now, it's imperative to stay ahead of shifting trends in Price and Place with consistent investment in marketing research.
Fresh Sells
Even the most loved brand values and attributes can go stale. Coca-Cola has been around for more than a hundred years. The product is essentially the same and what they stand for remains unchanged. Yet, just about every penny of the hundreds of millions of dollars they spend in marketing every year is expected to keep Coca-Cola interesting and relevant. Here are a few ideas on how you can

Keep it unique
None of the 4Ps of marketing can escape this. Even when it comes to your product, the product life cycle is so fast these days, how long can you expect your competitors to let you sit on a real or perceived product advantage? If this sounds like too much work or too expensive, take on your content strategy. Is it fresh? Are you staying current with how potential customers consume their favorite content?
Social media platforms
It's easy to focus on a bright and shiny new object like TikTok. This is likely just as true for your consumers as it is for your marketing teams. Rightly so, however, make sure you save some positive energy and dollars for the more tried and true platforms your consumers still use. A great idea on a more "traditional" social media platform can still deliver for you.
Is SEO the star of the show?
Sure, it may not be the sexiest part of your marketing mix. However, Search Engine Optimization SEO can be a powerhouse of results. The overwhelming number of purchases made today begin with a search. This is true across a vast variety of products and services year after year. And, during the holidays, this is, even more, the case. When is the last time you've dug deep into your SEO numbers? Are you paying too much for less than great results? Perhaps it's time to take a fresh look.
Fall in love with analytics and media analysis
A long time ago, the most famous marketer in the world said, "I know half of all the money I spend in marketing is an absolute waste. I just wish I knew which half." Too bad they didn't have the analytics and media analysis we have today. There's no reason to fly blind anymore. There's a way to find out which content is performing well.
Too much data to see the truth
Unfortunately, some marketers spend good money on a lot of data no one understands. Data is just that, data. Find yourself an organization that can turn your data into useable, actionable knowledge. There's no need to stumble around in a fog of data. Cut through it and find out what's working and even more importantly, why it's working. Rest assured your competition is doing just that.
What is the Google Core Update & Why Does it Matter?
Google updates its search systems frequently to keep results relevant and useful. In 2010, it made 516 changes, averaging about 1 to 2 per day. But in 2018, the search engine made 3,234 changes to its search system, averaging 9 to 10 changes per day.
According to the tech giant, some of these changes focus on specific improvements. Some introduce new features, while others are regular updates meant to keep results relevant as content on the internet changes.
Google notes that changes to the autosuggestion predictions and knowledge panel happen fast and usually go unnoticed. However, improvements around the core web results are gradual and take time. That's because core updates make major algorithmic adjustments.
What is the Google Core update?
Several times a year, Google makes broad and significant changes to its search algorithms and systems. These are called core updates. Google performs these updates to deliver on its mission to present relevant and superior content to its customers: people who use Google to search the internet. Think of a core update as Google's way of responding to changes in how people write, publish, and read content over time.
But since these Google updates are massive, they tend to produce some widely notable effects. Some sites may note statistical gains or drops during core updates. Google often confirms core updates, but it rarely reveals everything about how the algorithm works. This prevents abusive strategies by site owners trying to improve their rankings. Google also wants to ensure that these owners don't fix wrong things though sometimes, there might not be anything to fix at all.
Google's core updates aim to improve the quality and relevance of search results, with most changes focusing on one or more specific features, like optimization to combat duplicate content or fight search engine spam.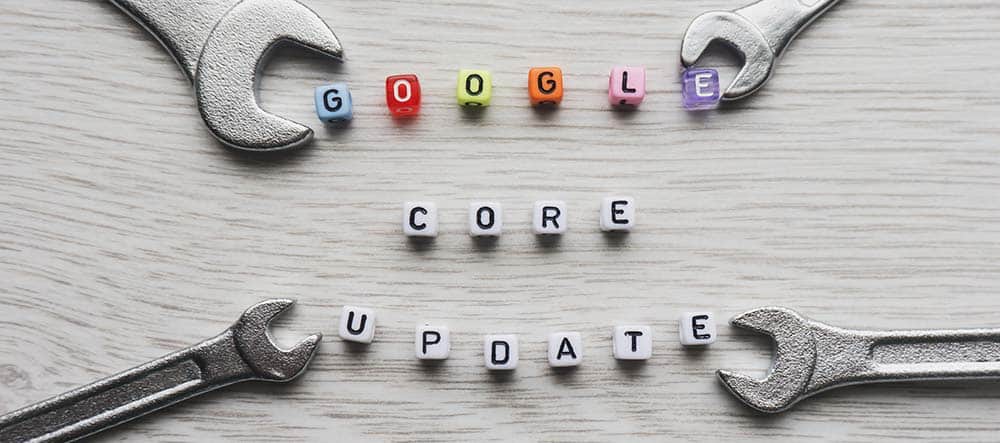 How to survive Google core updates
Google algorithm updates aren't a bad thing. They can even boost your ranking on search engine results pages. However, the goal is to ensure that you're only using white hat Search engine optimization (SEO) techniques to rank. White hat SEO is the best way to build an ethical, feasibly successful site to survive Google core updates. It involves:
Creating high-quality content that addresses your visitor's pain points.
Using expressive keyword meta tags to attract organic traffic. You can perform keyword research to identify the right keywords if you don't have them already.
Making your site easy to navigate.
Optimizing your images for quick load times.
Building reputation through off-page optimization strategies like link building.
Latest Core Updates
Google makes thousands of updates annually. As mentioned earlier, some of these changes are slight and go unnoticed. But occasionally, it rolls out major updates that affect the search engine results page. RankBrain, Mobilegeddon, EMD, Penguin, Panda, Hummingbird, Payday, Pigeon, and Page Layout Algorithm are some great examples of changes that Google has made over the past years.
There have also been several core updates, with the latest ones being the December 2020 Core Update and the June 2021 Core Update. The December 2020 Core Update served as a wake-up call for site owners and marketers to prioritize content quality and relevance and take their content to the next level. A report by Search Engine Land revealed that this update significantly impacted sites with content that lacked life and personality.
The June 2021 Core Update or Core Web Vitals update, as it's referred to, will consider web vitals like ranking signals. This includes aspects of your site like UX signals, HTTPS security, and site speed. The update aims at enhancing the user experience. It handles search results quality by offering users results that are friendly and easy to use. Sites that aren't fast enough or have non-secure HTTP links and large images will take a hit with this update.
Initially, this June 2021 Core Update was scheduled for May 2021, but Google announced that it would start using page experience as part of its ranking systems from mid-June 2021. It also added that the page experience wouldn't play its full role as part of those systems until the end of August. This update is meant to highlight pages that provide a great user experience. Page experience is one of the ranking factors that Google's systems consider.
What are Core Web Vitals?
A Google core update is coming that focuses on user-centric metrics like load times, visual stability, and interactivity of content on web pages as they load. This update that will be rolling out in early June 2021 is called the Core Web Vitals. It ensures that users get accurate yet fast results for their search queries. The search engine looks to add the Core Web Vitals to the existing search signals for page experience. This includes HTTP security, safe browsing, mobile-friendliness, and intrusive interstitial guidelines.
Elements of Core Web Vitals
Core Web Vitals consist of three main page speed and user interaction measurements. They include:
Largest Contentful Paint (LCP) for loading performance
LCP is the amount of time it takes for the largest item to load fully. It's how long it takes a page to load, from when it starts loading to when the text block or biggest image becomes visible to the user. An LCP of 2.5 or less is suitable for a better user experience.
First Input Delay (FID) for interactivity
This refers to the amount of time it takes the user to interact with a page. It includes clicking links from the navigation bar and main menu to completing forms and so on. Anything slower than 100milliseconds is suboptimal.
Cumulative Layout Shift (CLS) for visual stability
It is how stable a page is when it loads. If elements keep shifting or disappearing, then it has a high CLS, which is terrible. For a better user experience, a site should maintain the CLS of 0.1 or less.
Google often confirms its core updates to keep Google webmasters and the SEO community in the loop. Usually, it does this through its Google Search Liaison account on Twitter. But in some cases, it does not announce the update. This makes it hard to anticipate the changes that are coming and when they're likely to take effect. SEO audits can help you monitor such changes and take actions to mitigate any damage.
Proper technical SEO for your website is vital if you want to compete in today's market. Take the time to make sure your marketing company or SEO technician takes these Google Core updates seriously.
Google announced the latest iteration of its web analytics platform, Google Analytics 4. This iteration has machine learning at its core to automatically deliver relevant insights. It does everything from providing better predictions to tracking user journeys across platforms and devices. The ability to provide better reporting in the age of third-party cookie policies is a big reason Google Analytics 4 is a game-changer.
But there's more.
What is Google Analytics 4?
Google Analytics 4 or GA4 is the latest tracking platform released by Google. According to Google, GA4 is a new kind of property with different reports than what you're used to seeing in their Universal Analytics property. GA4 offers out-of-the-box event tracking, web and mobile analytics under one roof, and improved measurement of time-based actions.
Why is it called Google Analytics 4?
GA has gone through a range of versions since its inception. At the moment, it's on its 4th iteration of the platform, which is called Google Analytics 4 (GA4). In addition to that, GA4 relies on four concepts of data collection, namely:
Parameters: these are additional data that further specifies user actions
Events: events are measurable user interactions, like user actions, button clicks, page views, etc.
User ID: is a feature that allows you to track a user's journey across different platforms and devices
User property: these are attributes about users who interact with the site or app
The need for Google Analytics 4 primarily comes from new privacy protection laws like CCPA and GDPR and the declined stability of traditional analytics. According to one post, Google announced a study that pinpoints the marketers' problems. In the study, marketers had a hard time getting a 360-view of customers and capturing helpful insights from their data. The update addresses this issue by surfacing data that marketers need to make a better marketing strategy and improve ROI.
Here's why the new Google Analytics is a game-changer for marketers.
New AI-powered insights and predictions
One reason Google Analytics 4 is a game-changer is its ability to automatically notify you about any significant trends and changes in your data. This isn't a surprise, considering Google has always been at the top of machine learning technology. Their 2016 update to their GA apps provided a sleek new machine learning-powered feature that detects trends and sends notifications. But with the latest AI-powered insights and prediction feature, you can now get specific insights about your audience.
In Google Analytics 4, machine learning helps you through two new features: Predictive-metrics and AI-powered insight.
Automated insights feature
The AI feature collects information from primary and secondary dimensions that have detected massive trend changes. So, you'll get an alert of any unusual activities. With AI, you will never have to try to locate data anomalies again.
Predictive metrics
On the other hand, predictive metrics notify you of predicted churn and conversion. With this feature, you can create audiences to reach users who are about to convert or churn. With better remarketing options, you'll capture the interest of your leads and get them to complete desired actions. This will, in turn, reduce churn rates and increase conversion rates.
Customer-centric measurements
The GA4 provides customer-focused measurements across all platforms and devices. It uses different identity spaces, like user ID and unique Google signals to give you a holistic view of how users interact with your business. With GA4, you can drill down to specific aspects of the customer journey. For instance, you can view the sources that are driving new leads in the user acquisition report. You can also learn about their actions and behaviors in the engagement and retention reports.
Improved customer experience through deeper integration with Google Ads
With this new Google Analytics feature, you can gain a complete understanding of your customer journey across devices. A deeper integration to Google Ads lets you create audiences that target website visitors with more helpful, relevant experiences wherever they choose to engage with your business across the web or app. This gives you a 360-degree view of your performance across all platforms.
This Google Analytics 4 feature monitors users across all devices and platforms. It automatically updates your list when users complete the desired action. This prevents you from having to retarget them with the same ads. What's more, this feature can also alert you on actions taken in YouTube engaged views.
Analytics in a cookie-less future
The intensifying data regulations mean that tracking through third-party cookies will soon be over. When this happens, there will be fewer data points collected. The new GA4 comes with a new data modeling that uses Artificial Intelligence to complete data gaps. According to Google, Google Analytics 4 is designed to adapt to a future without identifiers and cookies. It will achieve this by shifting from session-based data to event-driven interactions.
Sessions data involves all user interactions with your site over a certain period. It does not capture all the minute interactions and fails to collect records about specific user interactions on your site. On the other hand, events data targets users and collects data on their interaction with your platforms. So, rather than reporting about a particular session, Google Analytics 4 focuses more on specific events that users engage in on your site.
Greater controls
Google Analytics 4 allows you to alter results and update tracking without editing on-site code. With cross-domain tracking, you'll have a clearer picture of user events on a broader scale for an even, more straightforward customer journey. This makes it easy to fine-tune your online marketing efforts for even better results.
New data controls
Google includes three features to help GA4 users address privacy concerns. With these features, GA4 users can:
Control how they gather, share and retain data
Have the option to decide if they want to use the data collected for ads customization
Delete analytics data by submitting a request to Google
But since the data collected is lesser than before, the Google Analytics 4 improved data deletion will only delete necessary data upon user request and confirmation.
The new analytics is now the default experience for new properties. Google will no longer invest in the old version of Google Analytics. So, make sure you or your marketing company's data team creates a new GA4 property to stay on top of future improvements to GA. Click here for more industry insights or here for digital video production inquiries.