Wow, that's great, my business gets a whole month to make our numbers instead of just one day?! Nope. Nice try. Not a chance. Cyber Monday turning into Cyber Month doesn't mean you have enough time to kick back and relax. According to Taylor Schreiner of Adobe Digital Insights, "With 21 Days in November driving over $3 billion in spend, what we know as Cyber Week is starting to look more like Cyber Month". In plain English, we all need to have our marketing working hard for a longer period to stay even with last year.
What's slowing down sales this year?
First the good news. Even though YoY sales for Black Friday and Thanksgiving Day are down from last year, the data shows over a longer period, consumer spending will be up 10% for the holiday season 2021. It's just going to take us longer and we can't take our foot off the gas pedal.
It's still too early to see the entire picture as to why sales are slower this year. There are many unknowns. However, what we do know is that we're facing new and not completely understood consumer behaviors. The supply chain is not yet back to normal. Labor shortages are still an issue. And, the longer these two factors persist, the more long-term complications are going to crop up. Inventory shortages are still with us. Consumers can't be expected to just grin and bear it indefinitely when they see items out of stock.
Consumer behavior is changing – fast.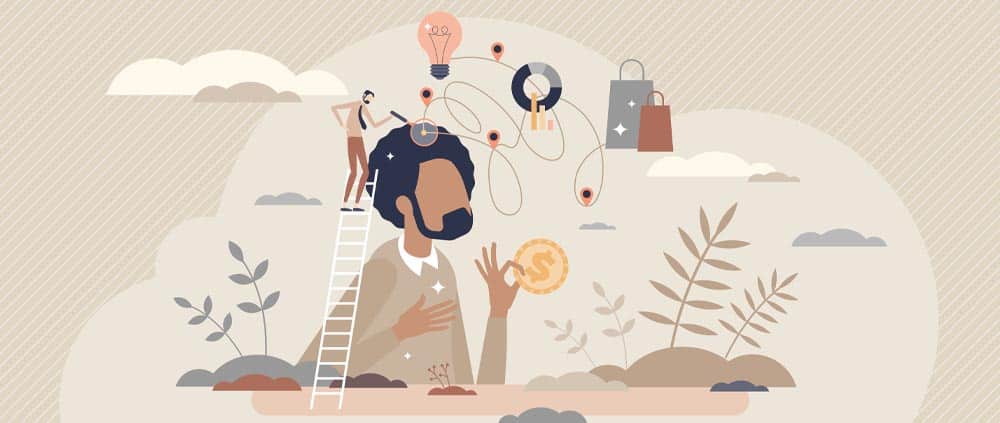 Cyber Monday is still the most popular period for consumers to shop online. In fact, during prime time 8 pm to 9 pm P.T., here in the United States, consumers bought $12million online every 60 seconds while searching for Cyber Monday deals. In spite of this, two years of dealing with a pandemic have created a certain amount of frustration and chaos in the marketplace. Out of this, consumers no longer concentrated their purchase activities during Cyber Monday 2021. What we're counting on this year, is that consumers increase their holiday shopping over an extended period of time beyond Cyber Monday Sales.
How much is too much?
Be careful not to bore your audience. Even the most brilliant idea will become annoying if it's used on everything you do and it's the same every time someone sees it. We've all experienced it during our consumption of media. It's a tight rope all brands need to walk. Stay in front of your consumer as much as possible but don't wear out your welcome. Brand fatigue is a real problem and the way to avoid it is to keep your work fresh and interesting even if it's the same message for your product or service.
There are 4ps of marketing: Product, Price, Place, and Promotion. These are recognized as the pillars of a competent marketing strategy and they've been around for over 60 years. Even so, don't let their familiarity lull you into complacency. Today, more than ever, successful marketers apply rigorous discipline in keeping their 4Ps relevant as things develop. For example, there was a time when Price and Place could be counted on to hardly change year to year. Now, it's imperative to stay ahead of shifting trends in Price and Place with consistent investment in marketing research.
Fresh Sells
Even the most loved brand values and attributes can go stale. Coca-Cola has been around for more than a hundred years. The product is essentially the same and what they stand for remains unchanged. Yet, just about every penny of the hundreds of millions of dollars they spend in marketing every year is expected to keep Coca-Cola interesting and relevant. Here are a few ideas on how you can

Keep it unique
None of the 4Ps of marketing can escape this. Even when it comes to your product, the product life cycle is so fast these days, how long can you expect your competitors to let you sit on a real or perceived product advantage? If this sounds like too much work or too expensive, take on your content strategy. Is it fresh? Are you staying current with how potential customers consume their favorite content?
Social media platforms
It's easy to focus on a bright and shiny new object like TikTok. This is likely just as true for your consumers as it is for your marketing teams. Rightly so, however, make sure you save some positive energy and dollars for the more tried and true platforms your consumers still use. A great idea on a more "traditional" social media platform can still deliver for you.
Is SEO the star of the show?
Sure, it may not be the sexiest part of your marketing mix. However, Search Engine Optimization SEO can be a powerhouse of results. The overwhelming number of purchases made today begin with a search. This is true across a vast variety of products and services year after year. And, during the holidays, this is, even more, the case. When is the last time you've dug deep into your SEO numbers? Are you paying too much for less than great results? Perhaps it's time to take a fresh look.
Fall in love with analytics and media analysis
A long time ago, the most famous marketer in the world said, "I know half of all the money I spend in marketing is an absolute waste. I just wish I knew which half." Too bad they didn't have the analytics and media analysis we have today. There's no reason to fly blind anymore. There's a way to find out which content is performing well.
Too much data to see the truth
Unfortunately, some marketers spend good money on a lot of data no one understands. Data is just that, data. Find yourself an organization that can turn your data into useable, actionable knowledge. There's no need to stumble around in a fog of data. Cut through it and find out what's working and even more importantly, why it's working. Rest assured your competition is doing just that.