A solid blog post positions you as an industry leader, drives traffic to your site, improves your SEO, and converts prospects into buying clients.
You probably know that by now, but the question is: how do you write a solid blog?
Let's face it. Writing a solid blog is overwhelming, especially if you are just getting started with content marketing for your business. It takes some practice to get to the stage where you're regularly producing quality content that attracts and converts. That's why many businesses prefer to have their blog written by professionals.
Qualified writers have vast experience handling any type of paper. They guarantee quality work and timely delivery every time. But even so, it pays to know how to do it yourself, so that you can tell good copy from a bad. To help, we'll share a few shortcuts that you can use to write a solid blog in no time. Before we share, let's make sure we are on the same page.
What is a blog post?
According to HubSpot, a blog post is an article, guide, or white paper that's published in the blog section of a website. It typically covers a specific query or topic, it is informative and it contains other media types like infographics, images, interactive charts, and videos. Simple, right?
How to write a solid blog post in 6 steps
Decide what you want to write about
The most important decision you'll make is what to write about. Sometimes, that will be an easy decision. But other times, the choices can be overwhelming. Ideally, you want to consider three things when deciding what to write about.
Your target audience: Before you start to write, run an audience analysis to get a feel of your prospects, their concerns, preferences, pain points, needs, expectations, and interests. These details will guide you when writing your blog.
The purpose of your blog: Your blog post should take you one step towards fulfilling your blogging goals, whether it's to educate or engage your audience or get them to take a specific action.
The nature of blog content: this is primarily tied to your purpose. For example, if you want to engage your audience, you can focus more on trending issues and topics. But if you want to educate them, then your blog post should be informative.
Expert Tip: Use data to find out what your target audience is searching for online. Often you can find longtail keyword phrases that tell you what your prospective buyer is searching for. At Redbear, we use proprietary software to understand the search habits of your customers as well as what's driving them to your competitors.
Come up with a compelling title.
Once you decide what you want to write about, your next step is to come up with an irresistible title. Titles are significant, considering 8 out of 10 people read headlines, but only 2 out of 10 click on them. Your audience has pain points and needs solutions. If your blog has a headline that's specific to their concern, they are more likely to click.
Professional blog writers almost always do one or more of these things to create an irresistible headline:
Write multiple titles for every article, then pick the best one.
Add numbers (preferably odd numbers) into the title to make it more compelling
Use brackets or parenthesis to stir curiosity, boost credibility, and reference additional bonuses
Use colons and hyphens to add visual variety and increase click-through rates
Use questions to generate curiosity and provoke thought
Add SEO keywords to optimize content for search engines
Write an introduction that's captivating and informative

Introductions are first impressions – and your best shot at keeping the reader glued. Good blogging always connects with readers from the first sentence.
A great introduction will have:
A hook: which is a single sentence, word, or phrase that pulls the reader into your blog entry. It could be a closed or open-ended question or the thing that inspired you to create the blog, etc.
Transition: is a sentence that connects the hook to the blog's body and clarifies the tile.
Thesis: summarizes the topic and enhances the reason why readers should continue with your blog post. A thesis might reiterate the title too.
Follow these steps to create a killer introduction that captivates readers.
Start by describing an emotion to get the readers to say, "This guy understands me."
Play off their dreams and hopes – you can even tease them to build anticipation
Promise something the reader wants – make them know you're going to address their concern
Transition by hinting at how to solve their problem
Write content that's easy to digest and impossible to ignore
Now you are ready to write the content, but before you proceed, it might be a good idea to draft an outline of your content. Blog posts can have overwhelming information for you and the readers as well. The trick is to organize your work so that no one is intimidated by the amount or length of content. You also want to create quality content that ranks well on search engines and helps you achieve your marketing goals.
Here are a few things to keep in mind when writing your blog.
Break up the page with shorter paragraphs and subheadings
Breaking up your text into bite-sized, easy-to-read pieces not only improves readability but also allows crucial information to stand out. The easiest way to break down your text is to incorporate subheadings and to break your paragraphs into less than five lines.
A good subheading should:
Do a better job at grabbing readers
Compare to your main headline
Focus on points that you want to put across
Follow a format to achieve what your headline promises
Use bullet points
Scanning text is a prevalent behavior among higher-literacy readers. Besides, visitors only read about 20% of the text on the average page. Bullet points are easy to skim, allowing you to spoon-feed your readers in a way that keeps them coming back for more.
Add images
Content containing visuals like videos or images performs better- on average, getting up to 94% views. So, try adding relevant screenshots, images, and infographics to your blog content to stir engagement and also make your content memorable.
Don't forget the tone of voice
Your tone of voice plays a vital role in how you cut through and connect with your audience. Striking the right tone implies you are socially aware. It helps you build trust, and influence, making it easy to persuade and convert more people. So, identify the tone you want for your brand and be consistent in your content.
Optimize your content for search
The newest 2021 data shows that a staggering 7.5 million blog posts are published every day. Unless you optimize your blog content for search engines, people might never discover it on search.
Here are some blog SEO tips to make your blog post stand out.
Add SEO elements like focused keywords, meta title, and meta description
Perform competitor analysis to outrank the competition
Avoid using too many similar topic tags
Optimize your image with image alt text
Use URL structures that help your visitors
Create evergreen content
Add a clear call-to-action (CTA)
According to Unbounce, 90% of visitors who read your headline also read your CTA copy. CTA is an appeal to readers, inviting their response. Include one to spur your audience to take any step: buy a product, download a PDF, click through to another page, etc.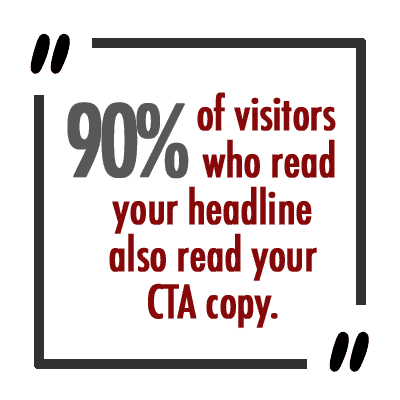 Examples of CTAs to include at the end of page blog post like:
Read more
Try it now
Buy buttons/add to cart
Social media share buttons
Write a solid close
While there is no hard and fast rule on closing your blog or research paper, there are simple tips and tricks for closing effectively.
Emphasize the main message
Give readers a reason to act with urgency
Be inspiring, motivational, and a cheerleader
End with a conversation activator-like question that gets the readers to engage and comment on the post
Let a blog writer help
Let's face it. Writing a solid blog post can get tricky when you have no experience. You can end up staring at a blank word document for hours on counting. If this is your case, you might benefit from a blog writing service. A professional writer will take the stress out of your writing experience and deliver custom writings that will appeal to your audience.